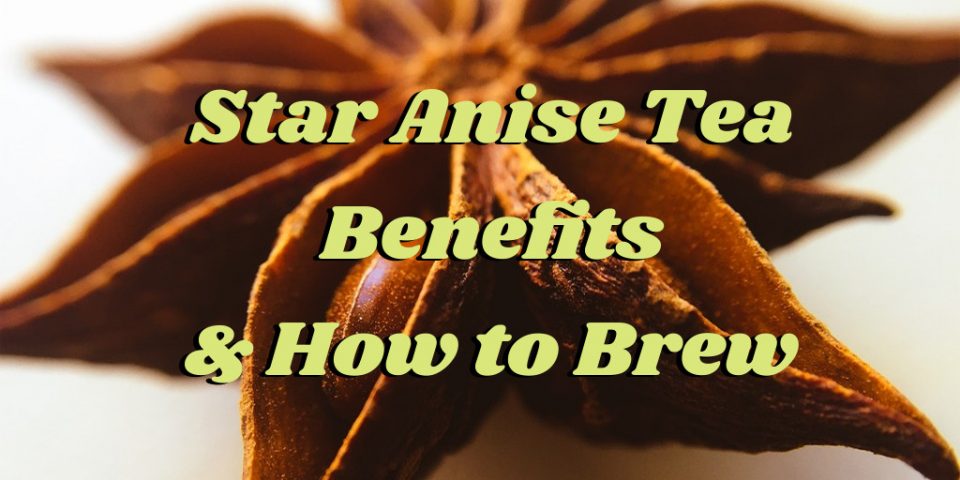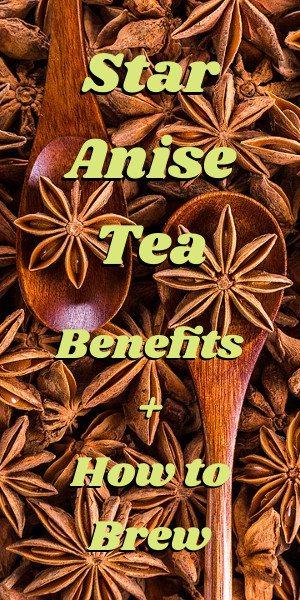 Star anise is a star-shaped spice that is used for cooking and medicinal purposes in Asian cultures. These star pods grow off of the evergreen tree illicium verum that grows in parts of Southeast Asia.
The pods can be used to make star anise tea. This tea has been used in traditional Chinese medicine to treat colds and respiratory congestion, as well as a way to help regulate hormones in women and promote lactation.
Star anise is one of the ingredients of 5 spice seasoning and is commonly used to flavor meats. Western cooking uses the European Anise seed more often, but anise seed has similar taste and properties to star anise. Star anise pods shows up in western cooking mainly in baking and in different flavoring agents.
Some caution should be exercised when buying star anise. Chinese star anise is safe to consume but there is a sister plant that looks similar and grows in Japan. This Japanese star anise contains compounds that are toxic to humans and can cause seizures and muscle spasms.
Health Benefits of Star Anise Tea
The health benefits of star anise come from antioxidants and several other organic compounds. Star anise has been used in traditional Chinese medicine for hundreds of years. Let's see if modern science can back up some of the medical claims of this spice.
Star Anise Tea for Flu
An important component of several over-the-counter flu drugs is a compound called Shikimic acid. Many of these drugs actually source their Shikimic acid from star anise.
However, Shikimic acid alone doesn't have much of an effect against the flu1. It must be combined with the plant antioxidant quercetin. Quercetin is found naturally in a number of plants including capers, radishes, red onions, and kale. It is important for many processes within the body and can even be taken in supplement form.
In addition, when you make a tea infusion, it is difficult to say how much Shikimic acid gets into the tea. I wouldn't recommend using star anise tea as your only treatment if you are suffering from the flu, but it can make a good addition and will help keep you hydrated.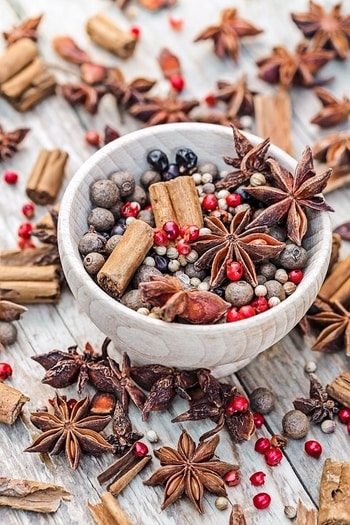 Antioxidants in Star Anise Tea
Most plants have some level of antioxidants. Antioxidants possess positive cancer-fighting properties by eliminating harmful volatile compounds called free radicals. I covered the antioxidant capacity of tea extensively in our Tea vs Coffee article.
The primary source of antioxidants in star anise tea are quercetin, linalool, and vitamin C. However, there is a single metric that can be used to measure the overall antioxidant properties of a plant. This metric is called the Oxygen Radical Absorbance Capacity, or ORAC for short. The ORAC value of star anise is 11,300 for every 100 grams of star anise pods. This moderate amount may help explain some of the anti-cancer benefits found in star anise.
An animal study from 2007 looking at the cancer fighting properties of star anise found an overall decrease of tumor occurrence and size in rats fed star anise2. While this research is promising, more human trials will have to be performed before any definitive conclusions can be made.
Star Anise Tea for Gas
The benefits of star anise on the digestive system are all based on traditional Chinese medicine. I couldn't find any scientific studies to back up the claims of using star anise for gas. If you have serious issues with indigestion, consult a doctor.
However, it can't hurt to try star anise tea for mild bloating and gas to see if you notice any personal benefit. It has been used throughout Southeast Asia for centuries to ease gas and help with indigestion and bloating. Star anise tea is traditionally drunk soon after a meal to provide maximal relief.
Hormonal Balance
Both Chinese star anise pods and European anise seeds contain a large amount of a compound called anethole. This compound is primarily responsible for giving anise its licorice flavor.
Anethole isn't just good as a flavoring agent, it also has been shown to have an estrogenic effect3. Anethole also increases lactation by disinhibiting prolactin4. Both of these effects may help to restore hormonal balance. If you are pregnant or nursing, please consult your doctor before taking star anise.
Star anise has also been used traditionally to increase libido in both men and women. The estrogenic effect of star anise likely causes this in women, but there is little evidence to support the effect in men.
Side Effects & Toxicity of Star Anise Tea
Chinese star anise (illicum verum) is perfectly safe for consumption and is used extensively in oriental cuisine. Unfortunately, there is a sister plant grown in Japan called illicium anisatum. Japanese star anise contains a compound called sikimitoxin that is toxic to humans. Side effects of consuming Japanese star anise include irritation, muscle spasms, nausea, vomiting, seizures, and jitters. If you notice any of these symptoms after drinking star anise tea, stop and call your doctor immediately.
Japanese star anise is traditionally burned as an incense. It is not meant to be consumed, but can be dangerous because it is hard to distinguish from Chinese star anise once it has been dried. There have been a number of cases in the past where companies combined Japanese and Chinese star anise either on accident, or as a way to save money.
Make sure you buy star anise from a reputable vendor that sells 100% pure illicum verum. Check out where to buy Chinese star anise down below.
When to Avoid Star Anise Tea
Star anise tea is safe to consume for most adults and children over the age of 5. I suggest avoiding star anise for babies or if you are pregnant or breast feeding. There is not enough evidence to guarantee its safety. In addition, it can be very harmful if you happen to consume the toxic Japanese star anise variety.
Because of its estrogenic effect, star anise is also not recommended for people with ovarian, breast, uterian, liver cancer or if you have endometriosis.
Consult your doctor if you are unsure about whether you should consume star anise tea.
Where to Buy Chinese Star Anise
You are safe buying star anise pods from major supermarkets. There are food regulations to ensure the star anise is 100% illicum verum. Be more cautious when buying from smaller vendors.
If you would like to buy online, I recommend Amazon vendors who have both a high rating and high number of ratings. This will ensure purity and quality. I recommend either Hoosier Hill Farm (8 oz, $1.81/oz) or SOEOS Star Anise (4 0z, $2.25/oz).
Taste of Star Anise Tea
Star anise tea is bitter and has a strong licorice taste due to its high concentration of anethole. It is also slightly sweet.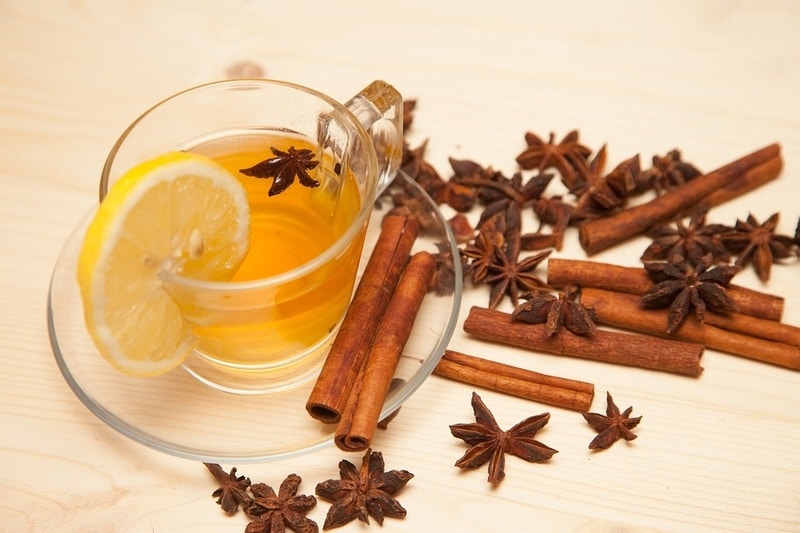 Star Anice Tea Recipe
Making an herbal infusion with star anise pods is both quick and easy. All you need is a couple star anise pods and a stove top to heat water on. If you want to get creative, you can also add other spices to the mix as well. Spices that compliment star anise are cardamom seeds, cinnamon sticks, ginger root, solomon seal root, and cloves.
Bring water to a boil in a stove-top pan.
Add 2 whole star anise pods per cup of water. Add any additional spices at this point as well.
Steep for 15 minutes.
Strain away any large chunks.
Once your tea is ready feel free to add a natural sweetener such as raw honey to help sweeten the tea.
References